The green environment has become the focus of attention and concern in the lives of each of us. Understanding that, Alta Plastics hopes to contribute to bringing products that help protect the environment from small activities. most consumers' daily needs. Alta Plastics introduces to consumers the product "Bioplastic handleless trash bags".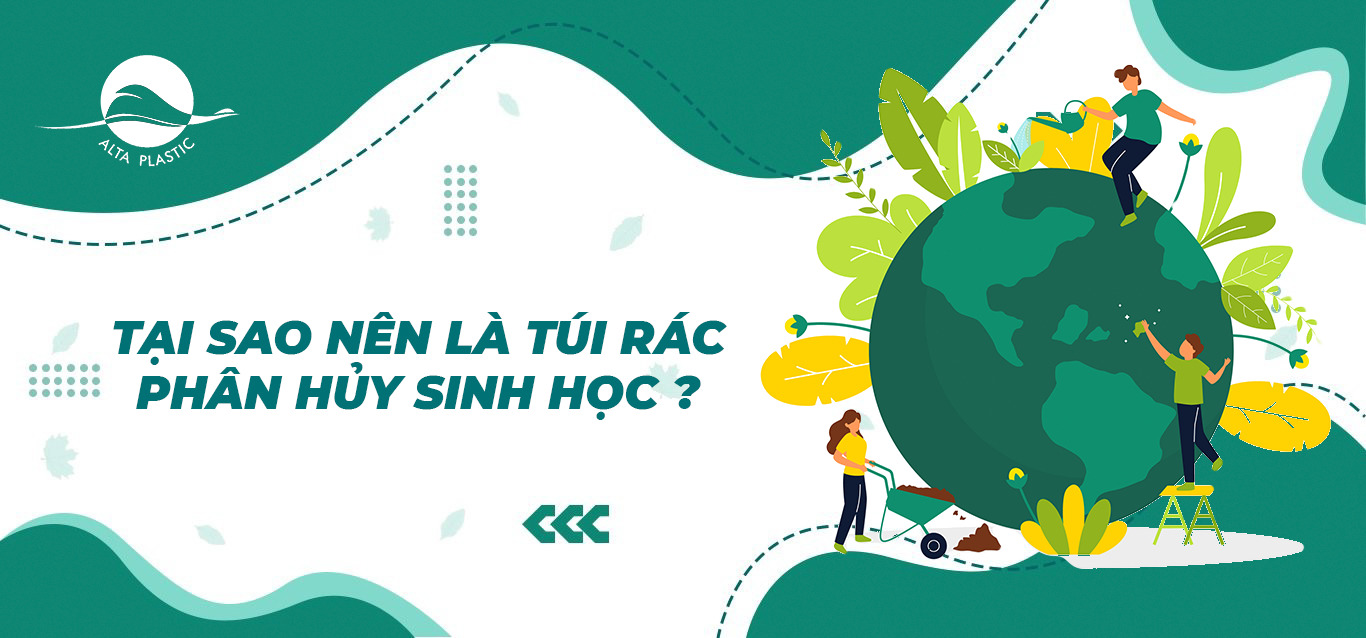 Why should trash bags be bioplastic?
Among us, will anyone pay attention to how much trash we throw into the environment every day, especially disposable trash that is often made from plastic? Nylon and which of them will negatively affect the environment?
Protecting the environment is not only the responsibility of an individual or an organization but it is the responsibility of each of us. It is good for us to clean up the area we live in, so what about the environment? Will do that?
Everyday trash bags are made from the main material PE plastic and are also the most popular type of plastic bag today, used by many families. However, this type of bag under normal conditions will not decompose in the environment and their decomposition time is up to more than 3000 years.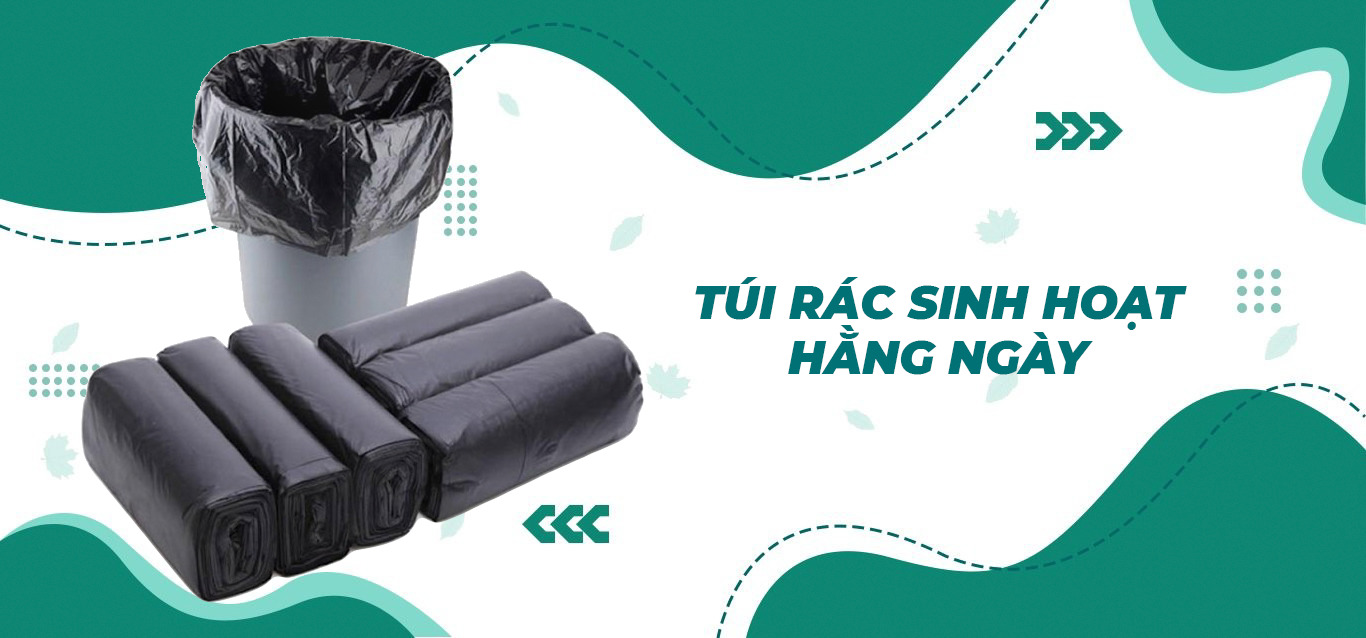 Bags of this type often have a rough surface, many vertical lines, and an unpleasant smell of plastic. Therefore, this is a very toxic form of the garbage bag, easily affecting the health of consumers, especially directly affecting the brain and lungs because it contains high levels of cadmium and lead. In addition, the outer packaging also contains a lot of formaldehyde and tributylamine that can penetrate and immediately damage the skin, lungs, etc.
The best solution for consumers
Don't worry, Alta Plastics brings you a solution that is "Bioplastic handleless trash bags". You can both ensure your living environment and minimize pollution to the surrounding living environment. It's a double task, so why wait to experience it?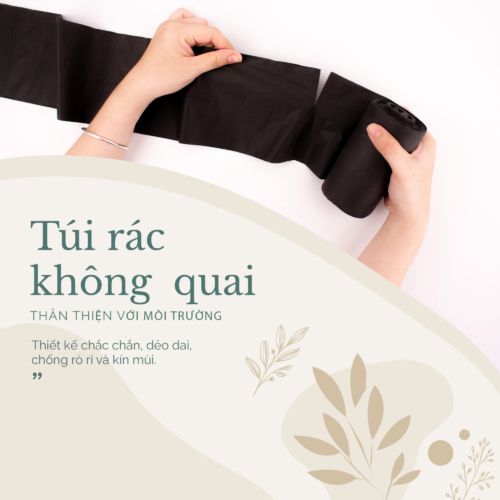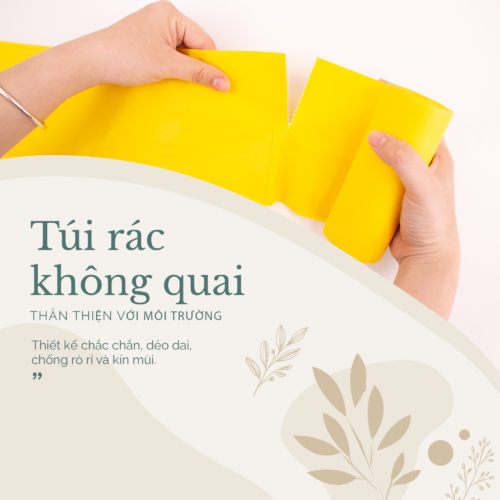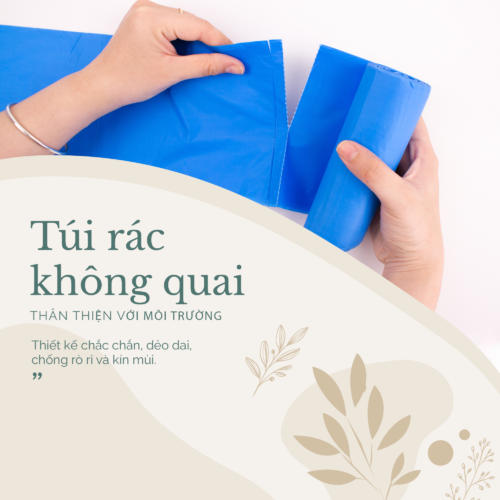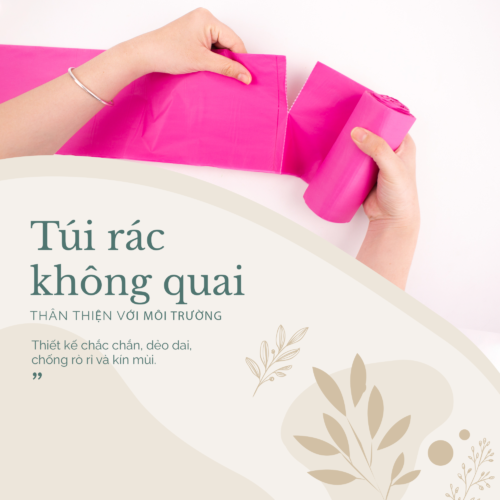 Reasons to choose "Bioplastic handleless trash bags" from Alta Plastics
Reason 1: Safe for the environment
The first reason we choose bioplastic trash bags is that the bag's components are LDPE and HDPE materials with biodegradable additives added and only take a few years to completely decompose compared to other materials.
Alta Plastics guarantees that during the decomposition process, this product will not let chemicals affect the environment, and the product is also odorless, so consumers can feel completely secure when using it. That is also the purpose and reason why Alta Plastics launched this type of bag.
Reason 2: Diversity of color and size
The product is designed simply, in a serrated shape to separate 1 bag for each use easily, with a variety of colors from bright to dark. In addition, Alta Plastics also produces bags in different sizes to meet the level of waste treatment for each need of households, offices, restaurants, hotels, etc. Bags are produced in Vietnam, The flexible structure can hold a lot of trash and different types of trash, limiting the problem of tearing or leaking during use. In addition, the product is designed without a core, so the product is cheaper and saves costs. The important thing is safety for consumers' health. The bag comes in 3 sizes:
Urinal size: 45 x 55 cm
Medium size: 55 x 65 cm
Large size: 64 x 78 cm
Use bioplastic bags from Alta Plastics
Using bioplastic trash bags to become a good habit not only helps keep the area around us cleaner but also protects the environment. Alta Plastics is constantly striving to bring more solutions. Join hands with the community to protect the environment. In the future, greening the environment from our products will be our top goal, and we hope Alta Plastics will be the optimal choice for consumers.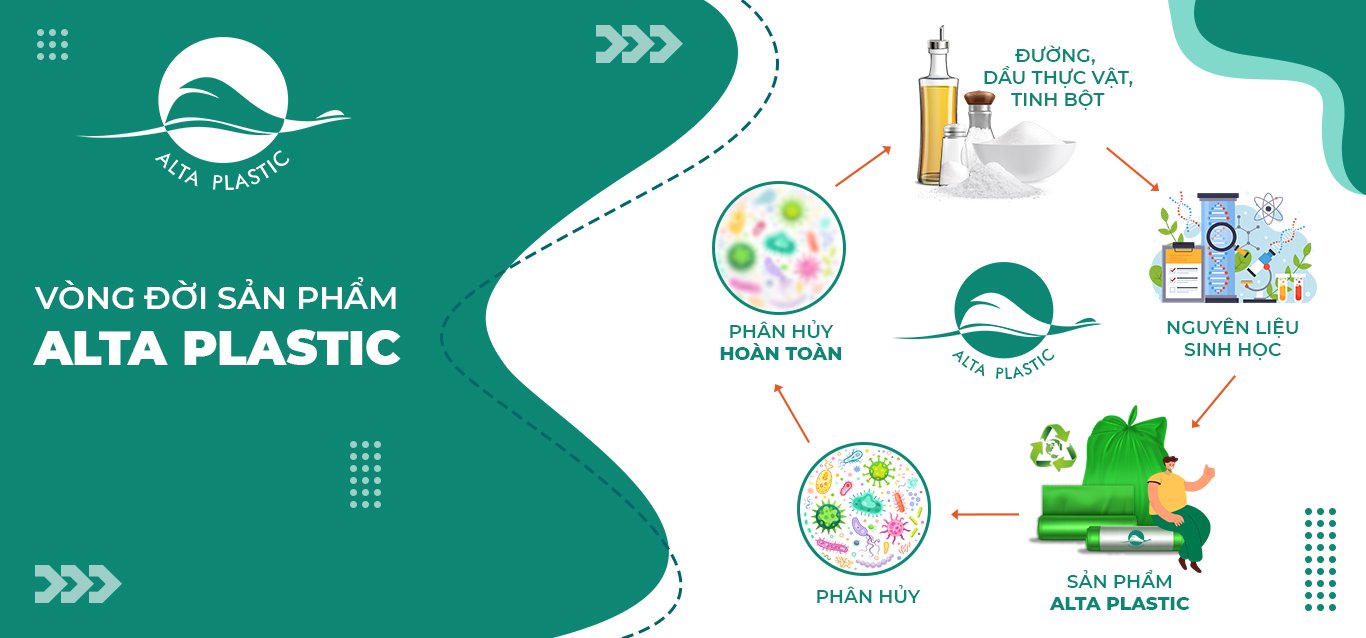 When using Alta Plastics, there are a few things to note to ensure consumers' health:
Because the bag is made of nylon, consumers limit exposure to fire as much as
Keep away from high temperatures and corrosive chemicals.
To improve efficiency when using, consumers should classify waste