FPoly HCM students visit Alta Plastics

On September 30, 40 students majoring in Automation of FPT Polytechnic College Ho Chi Minh City had a visit to Au Lac Plastic Technology Application One Member Limited Company (Alta Plastics). Member company of ALTA Company.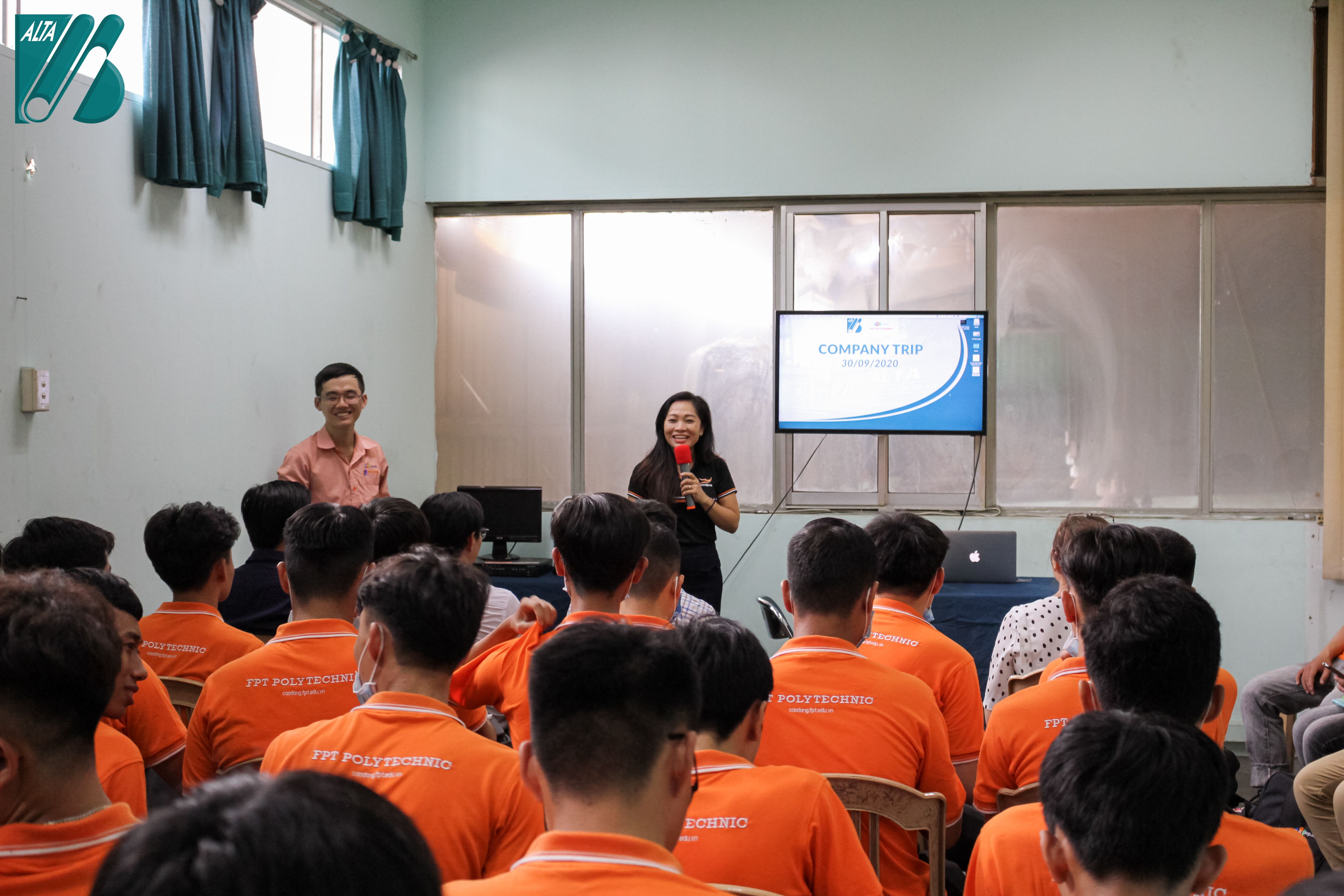 Ms. Tuyet Trinh shared with students about business information Alta
This tour was accompanied by Mr. Tran Duy Phong – Head of Training Department, Mr. Nguyen Van Nga – Department of Automation, and Mr. Do Duc Hieu – Department of Soft Skills. On the side of Alta Plastics, there was the participation of Ms. Tran Thi Hue – Director of Alta Plastics company, Mr. Doan Phuong Quang – Deputy Director of Production of Alta Plastics Company. Ms. Dinh Thi Tuyet Trinh – Deputy General Director of Human Resources Alta.
The tour took place in a joyful and comfortable atmosphere between students and business representatives. The brothers and sisters of Alta Plastics Company welcome FPT Polytechnic students with a small tea-break to energize the preparation for the next activities.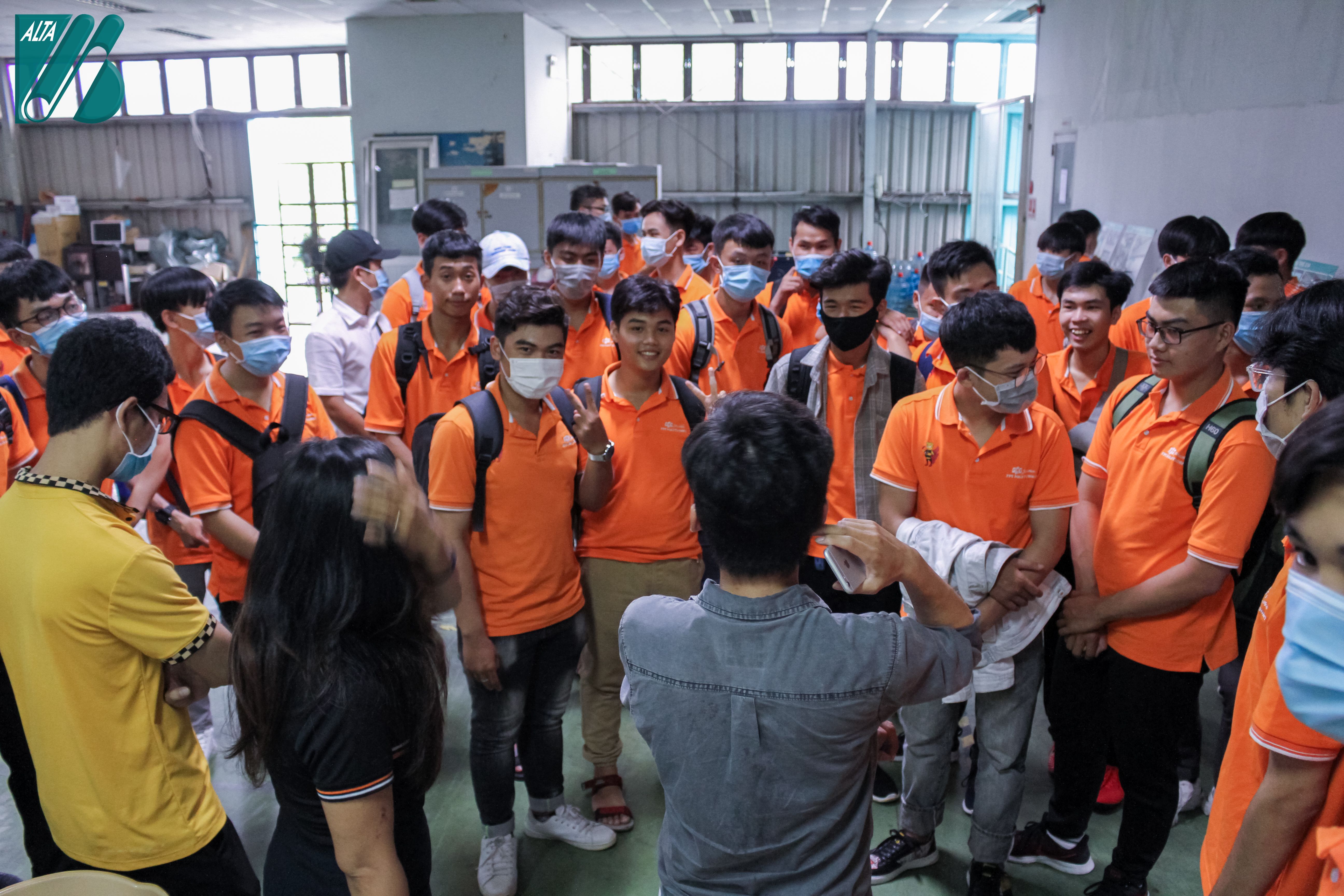 Mr. Phuong Quang guides you to visit the Alta Plastics factory
Through the introduction, the students have an overview of the business activities and corporate culture of ALTA company. Established in 1989, ALTA has grown rapidly and affirmed its position in domestic and foreign markets. With 3 member companies in 3 main industries: Plastic Packaging – Alta Plastics; Software Solutions and Technology – Alta Software; Multimedia advertising – Alta Media.
Mr. Phuong Quang shared: "What businesses need most from a candidate is someone with a good attitude, especially the progressive spirit. Because he himself here working in Plastic can be good, but when he switched to Media he was still willing to learn from the beginning. For many years he has been with Alta because of his spirit of learning ".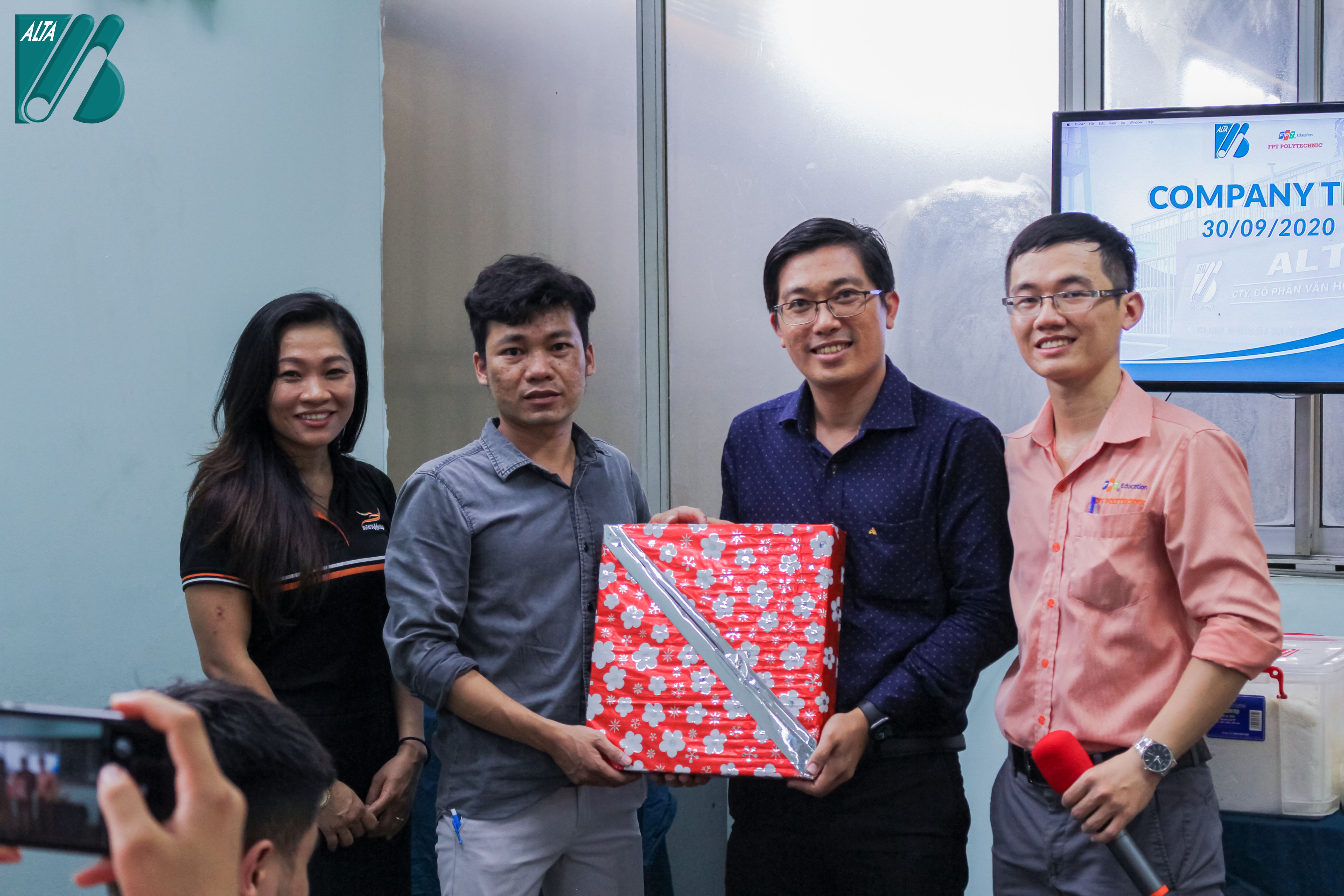 Mr. Tran Duy Phong presents a souvenir to the representative of Alta Plastics
Next, you had a direct visit to the Alta Plastics factory. With a modern and large capacity automation line system, Alta Plastics completely meets the needs of major customers such as Bach Hoa Xanh, Lotte Mart, Saigon Co.op, Biti's, Central Group, … learn about Alta Plastics' 3 product lines using biodegradable and eco-friendly technologies: shopping bags, trash bags, and tablecloths.
At the end of the tour, Ms. Tuyet Trinh added: "The business side is very happy to welcome the lecturers and students of FPT College. Because not only stop at recruitment needs in the short term but also in the long term and multidisciplinary. We really want to "invite" you to become colleagues in the future ".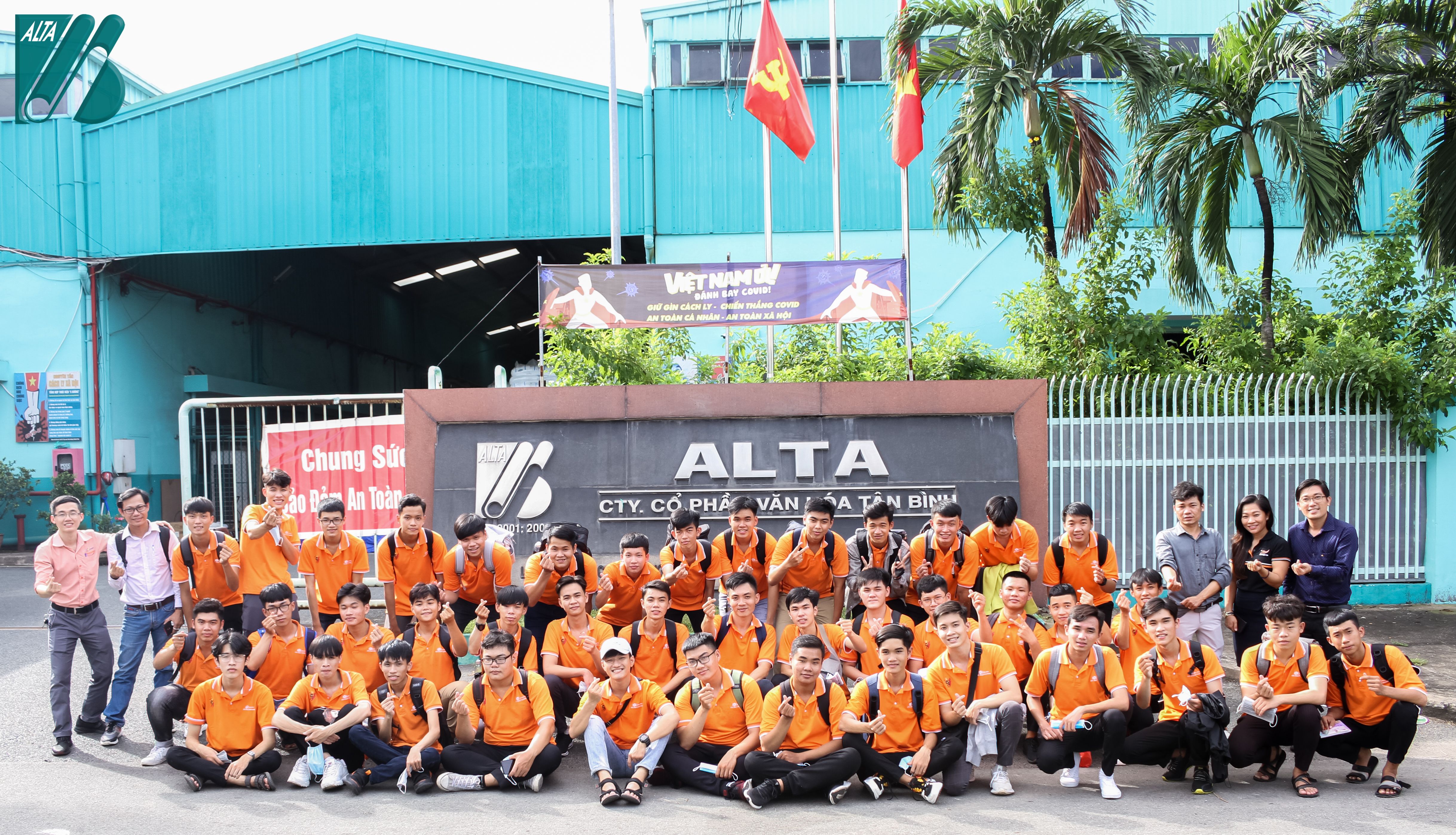 Take a souvenir photo after the tour
Dau Sy Danh – Automation student shared: "Unlike my previous vision, the factory in Alta is very clean and tidy from small details. After this trip, I personally have a better understanding of the people and the working environment in the business, so having the opportunity to practice or work, I will definitely choose Alta ".
Not stopping at the practical view of work, the combination of Alta enterprises and FPT Polytechnic College in the factory tour gives the students a broader view of the enterprise, about the connection between businesses and employees. From that will be the driving force to help the students of Automation to study and improve themselves before the opportunity of this career.