ALTA PLASTICS HIGHLIGHTS AT GREEN GROWTH SHOW 2023
On the afternoon of September 13, at Nguyen Hue pedestrian street area (District 1), the opening ceremony of the event "Exhibition space for green growth products and services – Green Growth 2023" took place, an activity within the framework of Ho Chi Minh City Economic Forum 2023.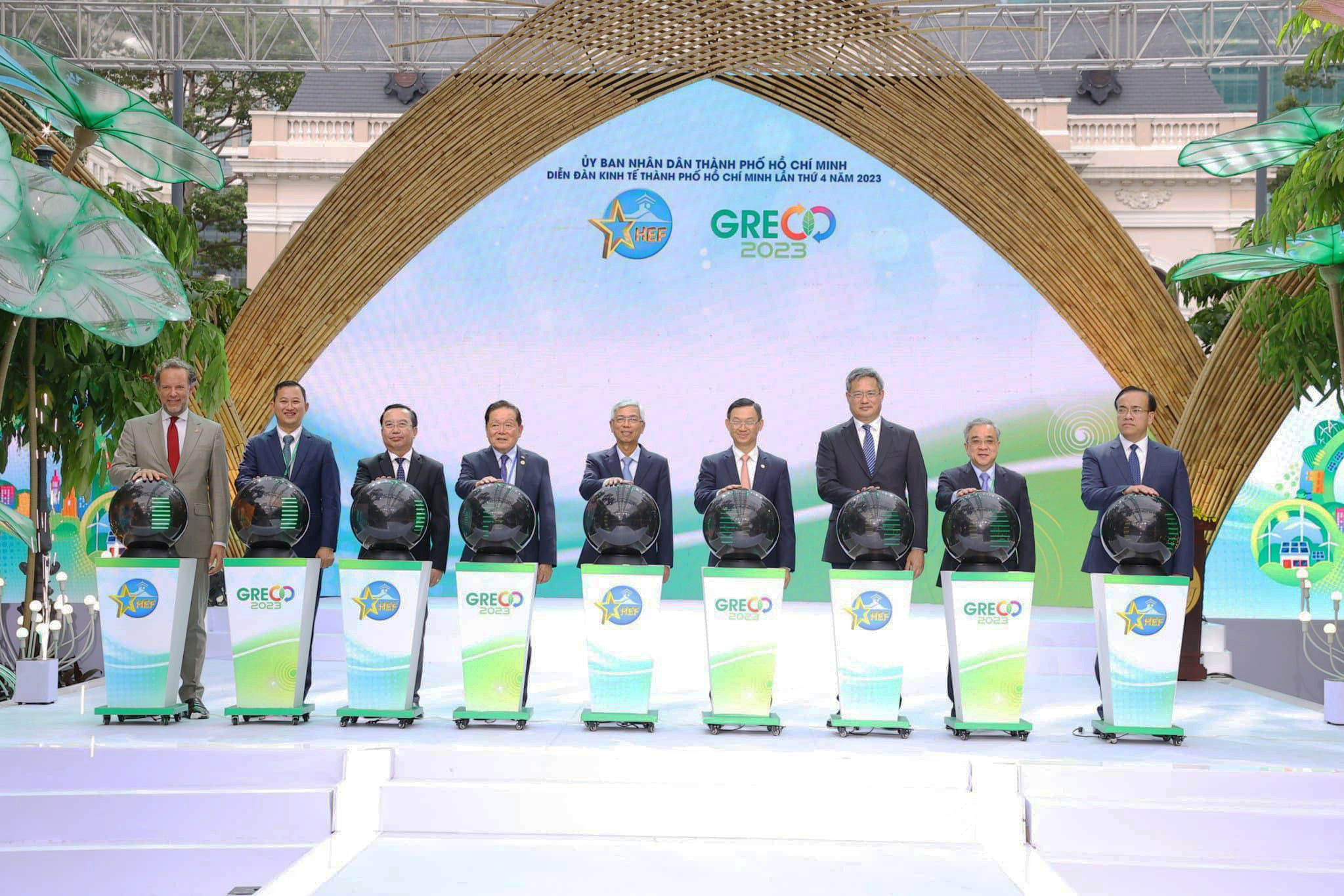 With the meaning of clarifying the issue, the city government is very aware of economic development, increasing support for the business community to grow strongly, promoting green products and services, and creating incentives. Encourage and encourage businesses to convert to green, circular production models.
The Green Growth Show 2023 features a diverse array of 100 large and small businesses hailing from both Vietnam and abroad. This dynamic event showcases a multitude of leading brands, with each booth being uniquely decorated delicately and beautifully, conveying individualized colors and messages that reflect the essence of each brand.
There are 9 typical groups of green growth products and services displayed at the exhibition, including green energy, green-organic agriculture, green production, green export, green transportation, green urban-smart, green environment, green consumption, green finance, and green tourism.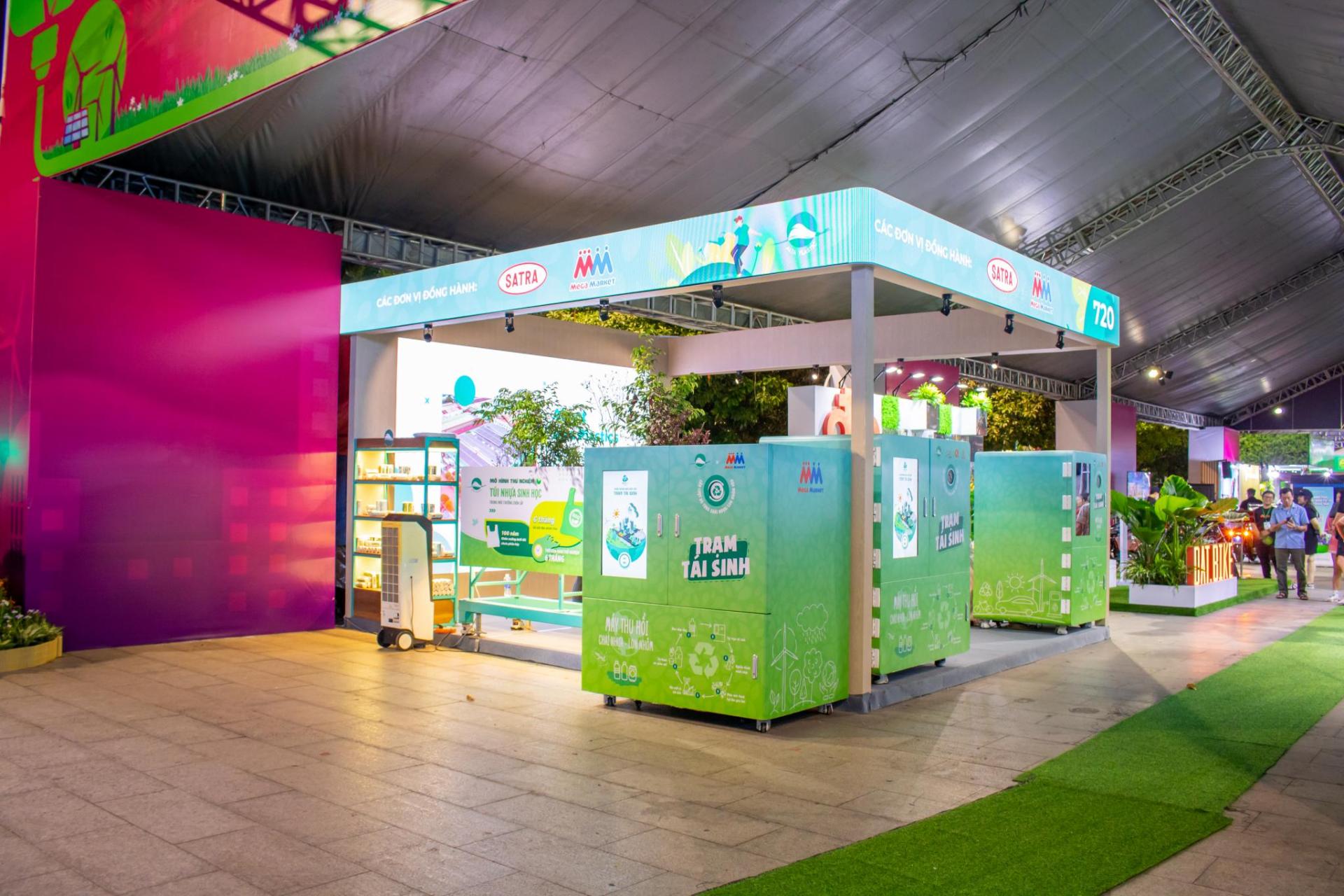 Alta Plastics is one of the businesses ranked in group number 7 – Green transportation, green urban, green environment. With 20 years of development and formation, Alta Plastics has gained a certain position in the plastic packaging market.
At the Green Growth Show 2023, Alta Plastics introduced its latest products, including two types of biodegradable bag products. One is derived from plants and fossil materials, the other is derived from plastic beads with additives that accelerate the decomposition process. These products not only meet customer needs but also contribute to protecting the environment and reducing pollution.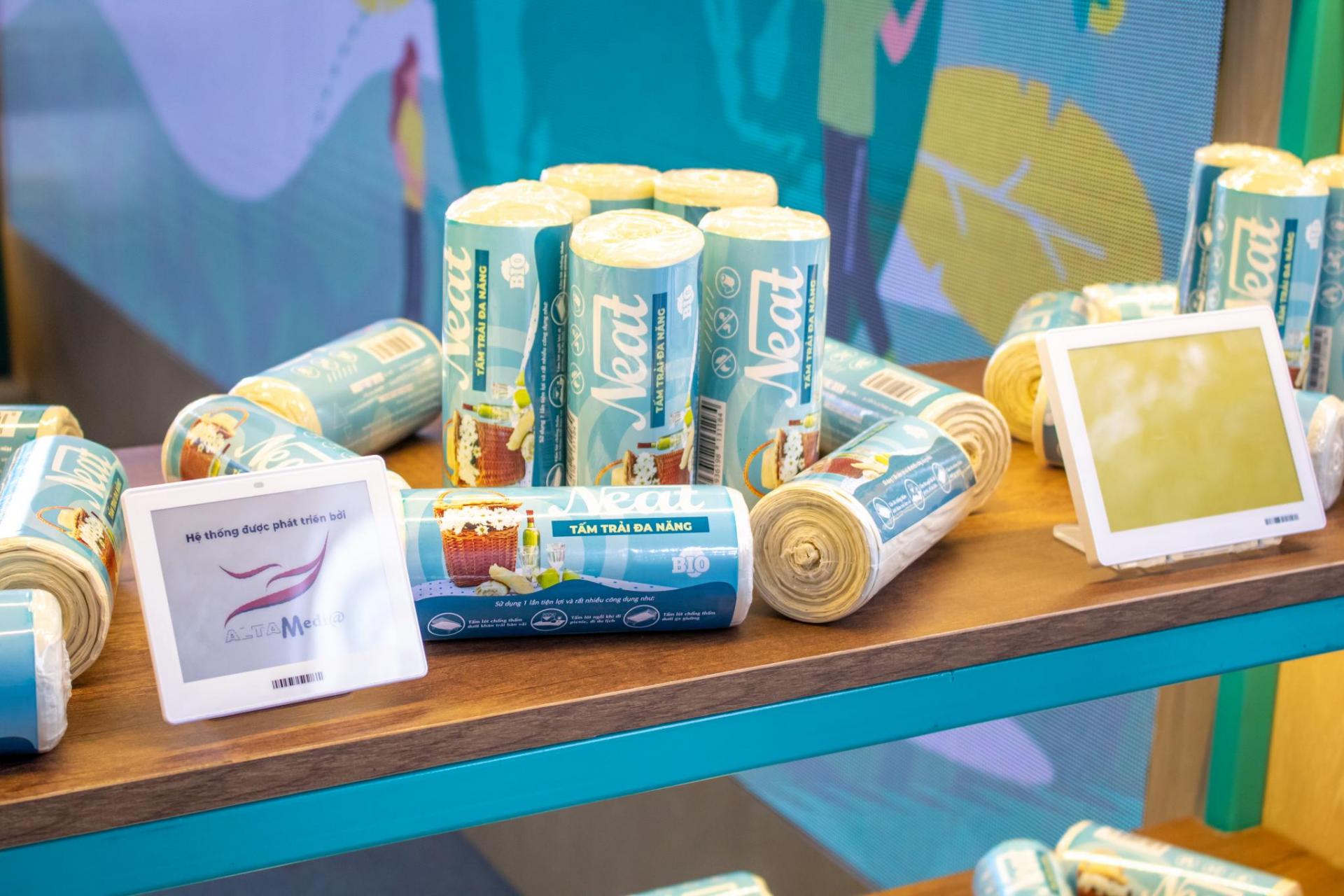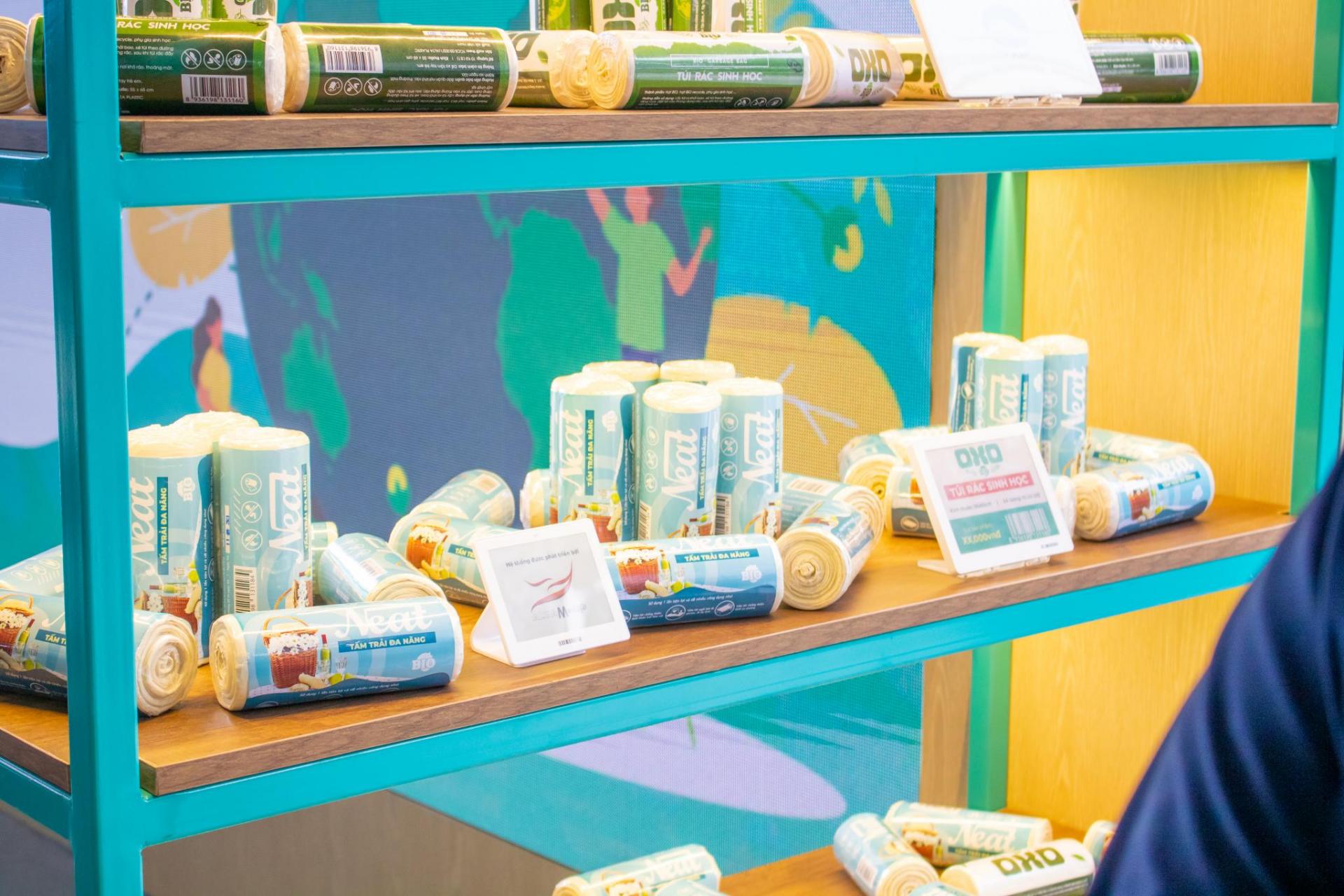 Alta Plastics' biodegradable products were displayed at the event.
At the Green Growth Show 2023, Alta Plastics brought a test model of "Bioplastic bags in landfill environments". Alta Plastics conducted a 6-month trial, to test disintegration in a soil environment.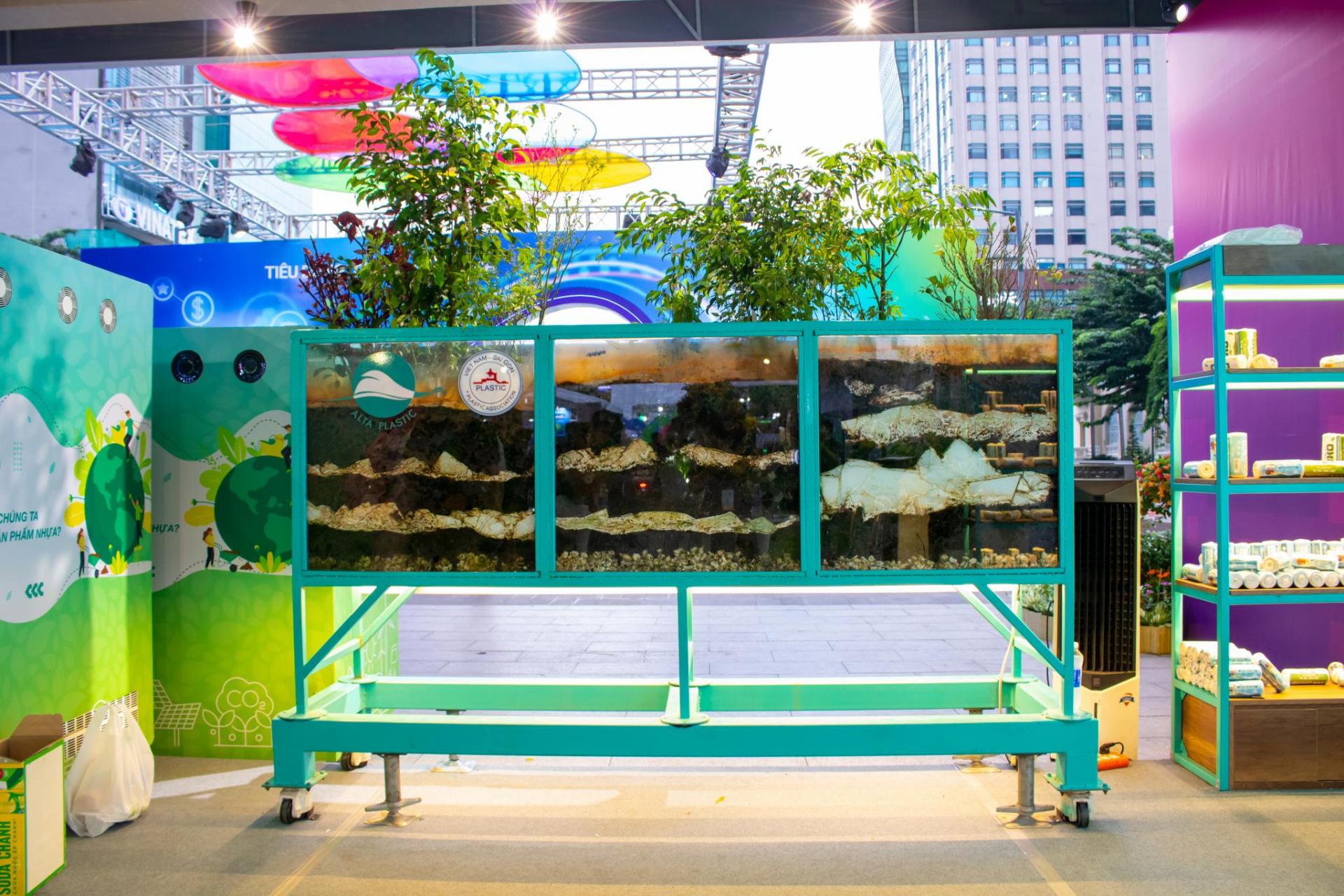 With the appearance of the Recycling Station, there is an advanced technology that allows us to recover and recycle plastic bottles and aluminum cans into new products. Through the recycling process, we can minimize the amount of plastic waste and aluminum cans, thereby protecting the environment and creating a source of recycled materials.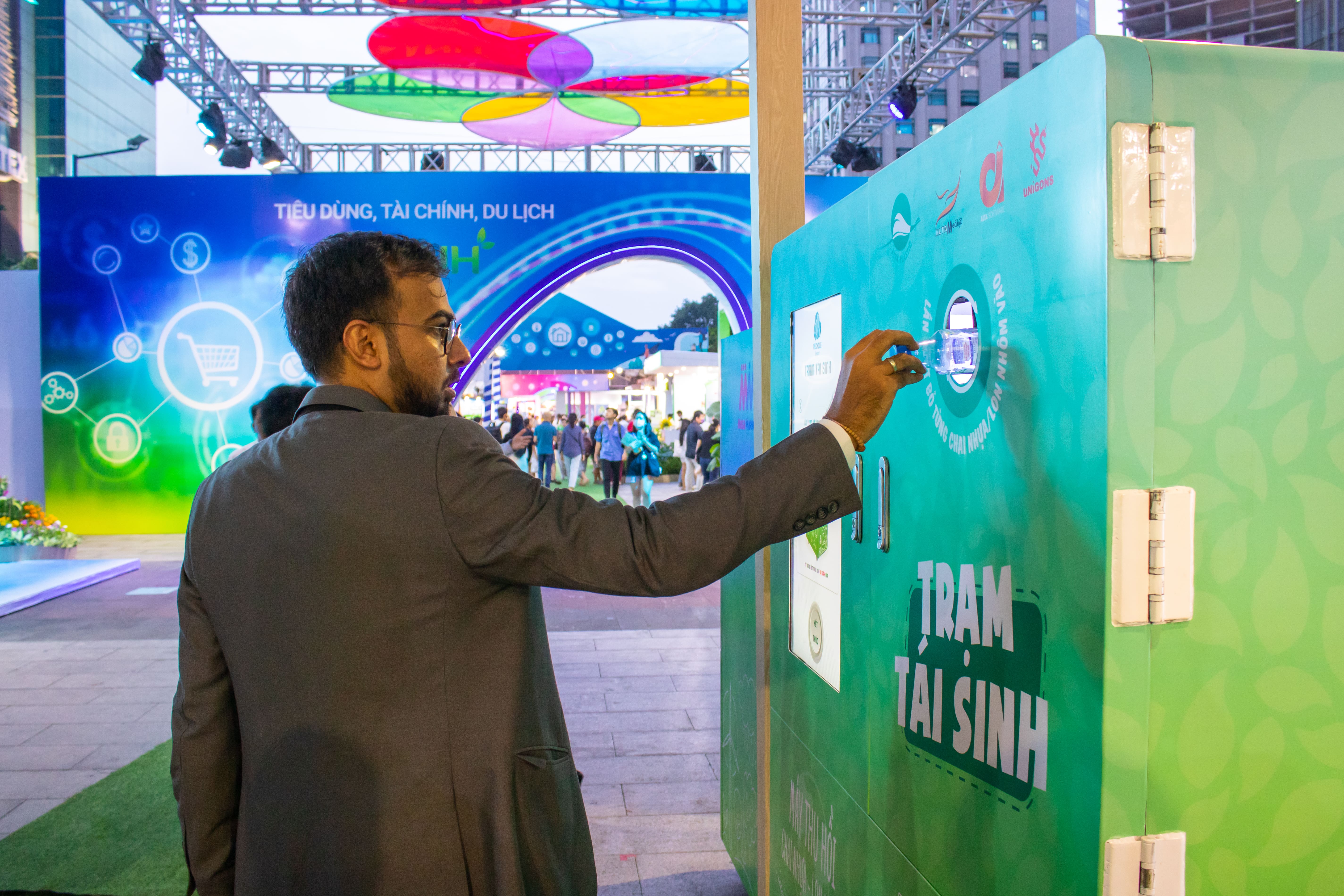 And Alta Plastics' booth 720 is a must-see destination for those interested in biodegradable products. Here, customers will be welcomed and consulted about Alta Plastics products in a professional and dedicated manner.
Not only stopping at product introduction, booth 720 also provides customers with a practical experience of recycling empty bottles and cans through the Recycling Station. This is a highly educational and meaningful activity, helping customers better understand the recycling process and how to protect the environment.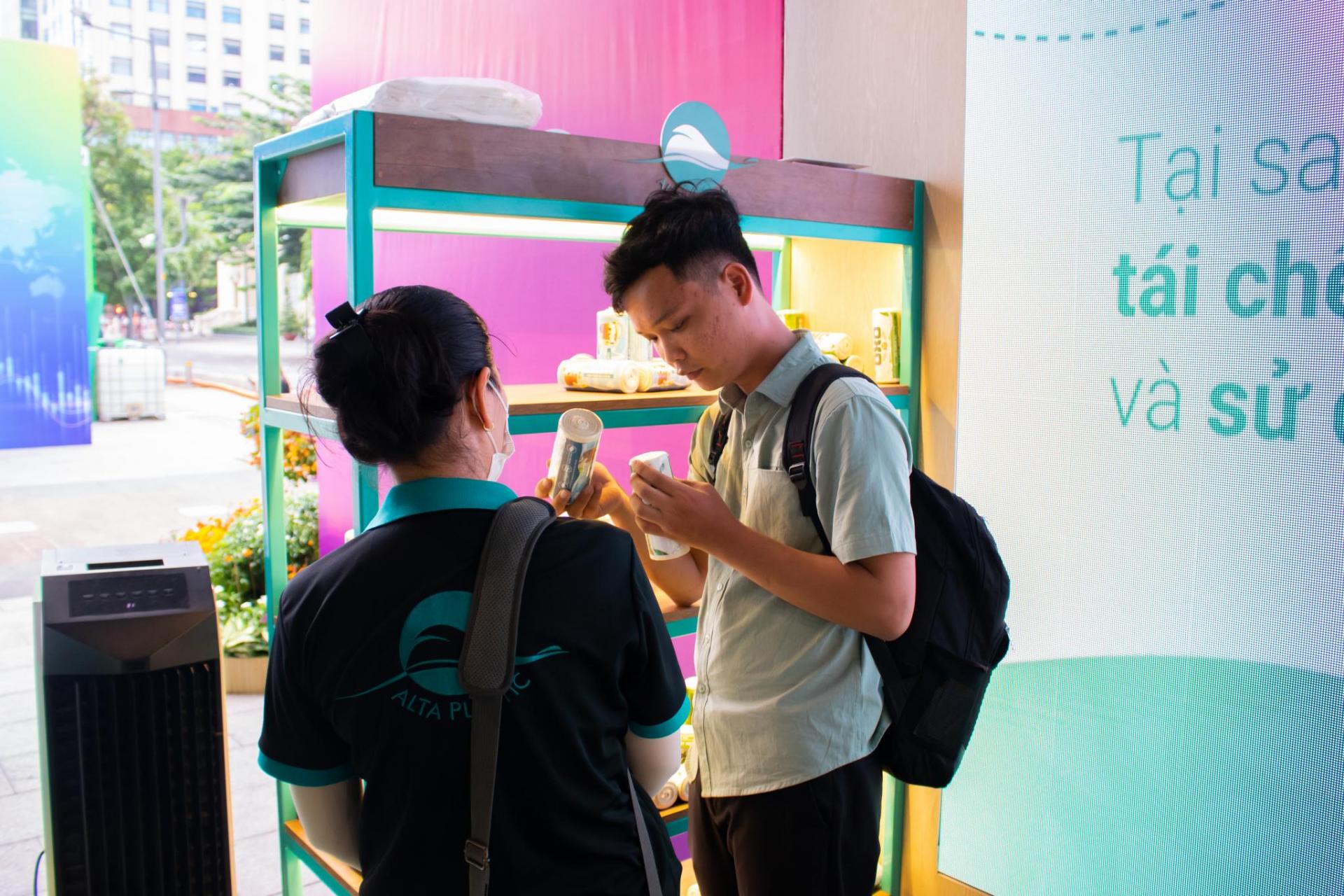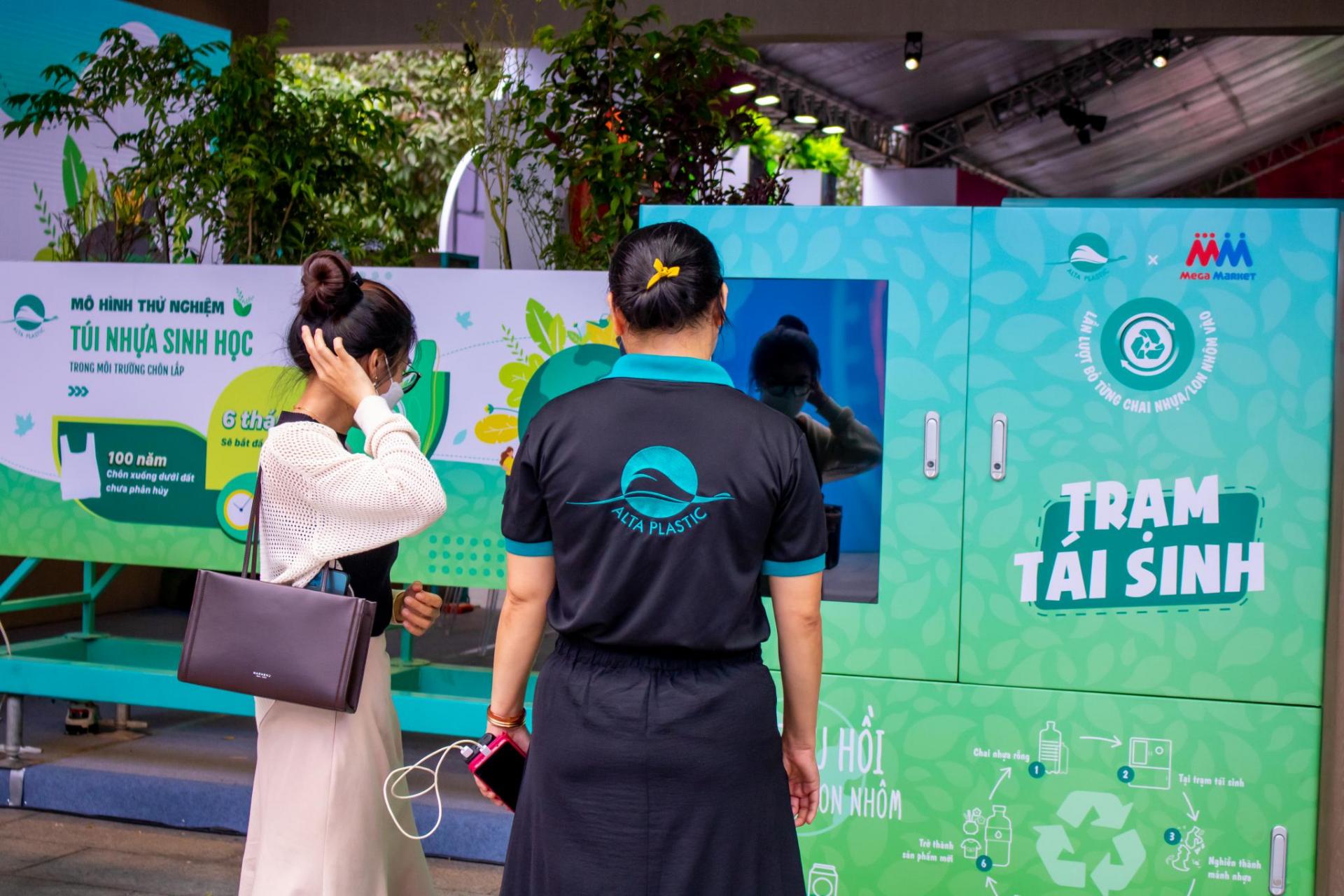 An Alta Plastics consultant is presenting the product to a customer.
The Green Growth 2023 Exhibition is an important bridge in connecting businesses and customers while raising community awareness about the role and significance of green growth and sustainable development.
The exhibition will be open throughout for customers to visit from September 13 to September 17, 2023, at Nguyen Hue walking street (District 1, Ho Chi Minh City) during the hours from 10:00 – 22:00.
If you care about protecting the environment and want to learn more about biodegradable products, stop by Alta Plastics booth 720.