AUTOMATIC  SINGLE MEMBRANE PRODUCTION  LINE
With more than 20 years of experience in the packaging industry, always pioneering the application of modern technology in the packaging industry, Alta Plastics is proud to bring customers high-quality products that meet European standards. Alta Plastics' packaging not only meets technological requirements but also design requirements.
After many years of effort, we have also researched and designed an automatic single film production line including the stages of blowing, printing, cutting, punching and packaging. The line is the best combination of technology and performance based on experience gained in the production process and customer service. Applying computer programming control system, fully automatic from feeding to packaging finished products.
Hệ thống nạp liệu tự động
Hệ thống in ống đồng 4 màu
Hệ thống cắt, đột quai tự động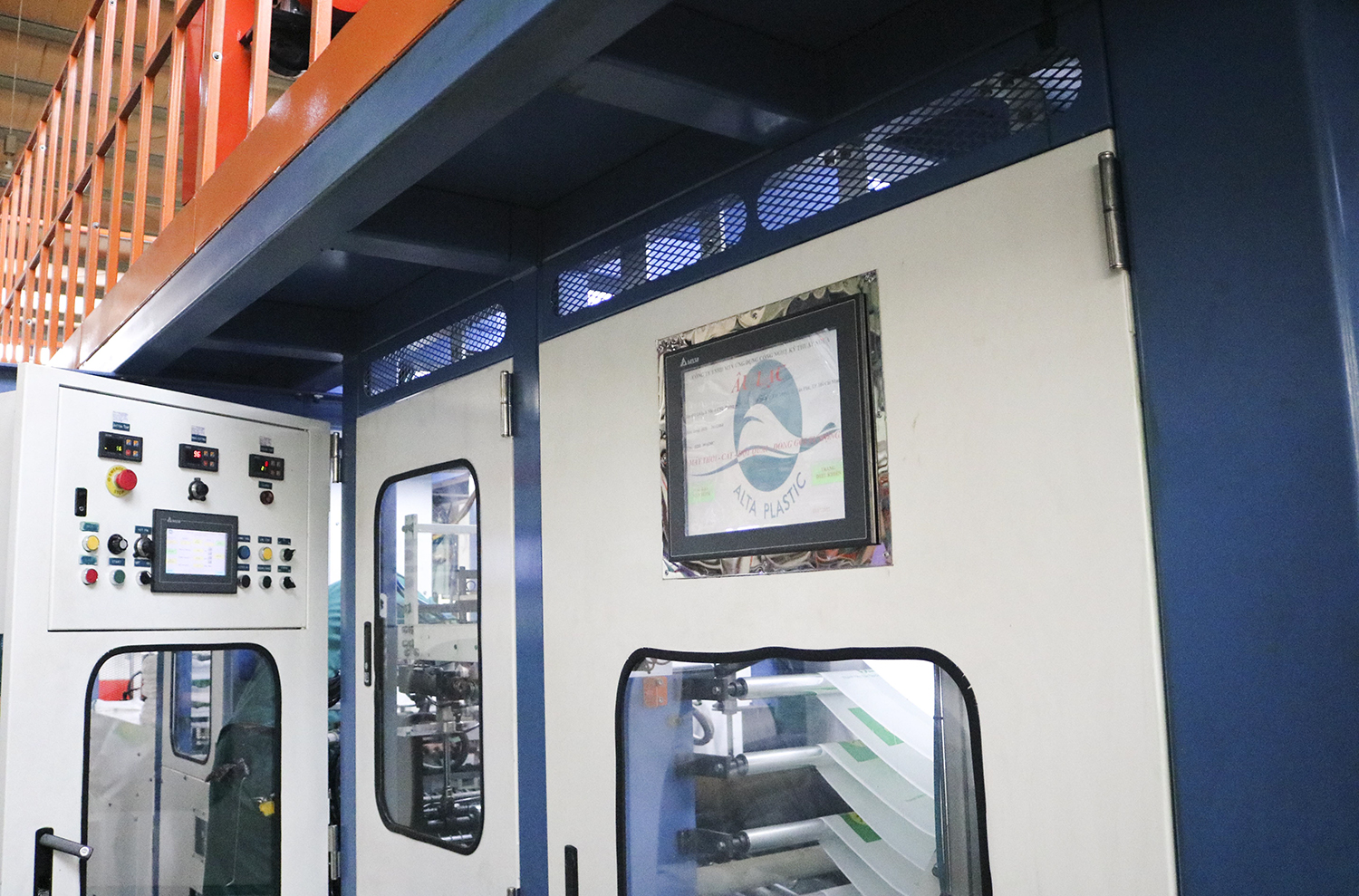 Easy operation with servo motor and pre-programmed program. The ability to automatically feed and blow ABA film helps create even, accurate film thickness. The system automatically adjusts film tension, preventing the film from being extruded or torn. The line is combined with an inline gravure printing system with 4 colors, which can make printed bags and plain bags. The single-chip control drive system on the punching machine integrates control of the bag-making unit and punching unit. Besides, the machine has a trouble warning system. When a problem occurs, the machine will automatically shut off and display an error on the control screen.
Fully automatic control via LCD screen

High performance, fast speed

Work 24/7, continuously and stably, low noise

Trouble warning and automatic shutdown design
Call us now to place an order